Hey! Looking for a place to share your work and talk to other animators and content creators?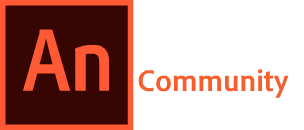 The unofficial Animate Community Discord Server is a great place to do just that!
It's a great place to post works in progress, get new ideas, tools to help your workflow, and hang out with other animators!
Even if you do more art, programming, or music, or if you don't use flash to animate at all, we'd still love to have you here.
Thanks!